Do you suffer from foot drop like I do? If so, today's post is for you.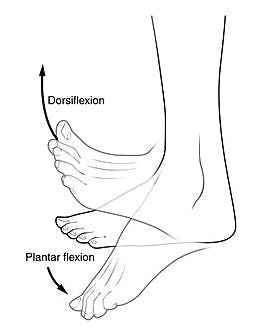 Foot drop exercises help reverse the condition by retraining the brain to control dorsiflexion.
I know it looks like I'm taking short cuts for today's post (okay, caught me), but I cannot relay this important information as well as these professionals; so, please take time to click on each of the links for valuable foot drop therapy.
https://docs.wixstatic.com/ugd/bf4681_1412b2ed1e7842c79c5243b386bdf41a.pdf
Excellent exercise! (personal opinion)
https://www.youtube.com/watch?v=YgtRI45mcLU
https://www.flintrehab.com/2018/foot-drop-exercises/
I don't know about you, but I must do at least a little physical therapy every day. With the closure of my particular physical therapy facility (not a result of Covid19) I'm currently winging it on my own; therefore, finding a new PT is on my post-virus to-do list (after that much-needed hair appointment!)
Rebecca, any suggestions?
Have a great day,
Lisa, the with the cane
https://www.amazon.com/Have-Whats-Your-Super-Power/dp/1882658442/ref=sr_1_fkmrnull_1?keywords=i+have+ms.+what%27s+your+superpower&qid=1556457191&s=gateway&sr=8-1-fkmrnull