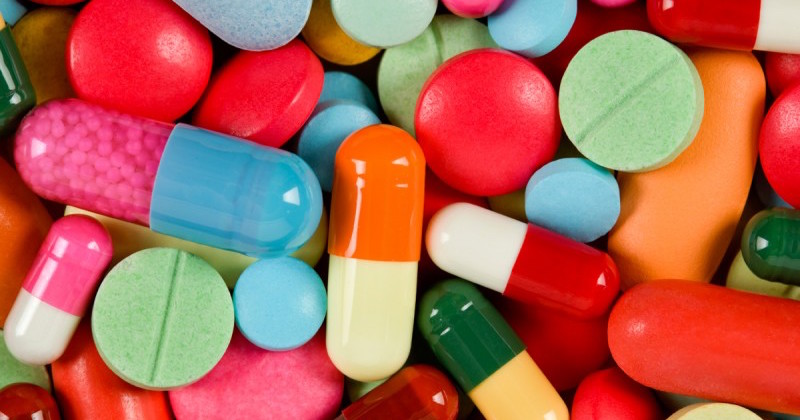 I realize MS Awareness Month has officially ended according to the calendar, but we no longer live in a world that abides by calender time. Covid19 rules our days. Just like the existence of a multitude of chronic illnesses that plague many of us, we the citizens of Earth must make allowances for an invisible enemy.
Not downplaying the truly terrifying realities of Covid19, I stress the idea that MSWarriors already possess a resilience for survival. We KNOW how to live without. Self-isolation is already part of our daily life. The reason may differ, but it is a practice with which we are not unfamiliar.
March may be the official month of MS recognition, but in the lives of our calendar year, multiple sclerosis doesn't go away on March 31. Therefore, my personal awareness campaign is ongoing. March Madness may have been canceled, but MS Awareness continues and will continue until a cure is found.
Obviously, the medical world is forging ahead.
FDA Approves Zeposia (Ozanimod), Oral Therapy for All with Relapsing MS
h
ttps://multiplesclerosisnewstoday.com/news-posts/2020/03/26/fda-approves-zeposia-ozanimod-oral-rrms-active-spms-cis-therapy/
As much as many of us really, really...really do not want to consume alien chemicals (I mean, we have NO idea what ingredients are in these drugs.) research proves that disease altering MS meds are highly recommended for disease altering progression.
As long as the professionals are putting in the tie and effort to combat multiple sclerosis, I feel it is my responsibility to guinea pig for the cause. If this participation in a daily med routine helps further the cure, I am anxious to comply. That doesn't mean I'm lovin' me some drugs, but I have tried a number of MS meds.
Upon initial diagnosis in 2001, six months after the birth of my only child, I was trained on the use of Beta Seron and continued injecting for eleven years. I didn't notice any changes in my disease but I learned quickly that things would most likely never be the same for me.
I was SO excited to start taking my first oral drug. Tecfidera gave me HOPE and I was so excited to begin taking it. Starting on the low dosage for the prescribed two weeks, I was nearly giddy about packing away the needle in lieu of my fancy little green pill organizer provided by Novartis. Life seemed to become easier. Until...my dosage increased and boy, oh boy, I was introduced to every imaginable side effect.
For nearly two weeks I kept my bathroom very busy. I couldn't go to work, Iconsultine couldn't leave the house for any length of time. I threw up in Kohls parking lot after warming a commode seat in their restroom. I lost fourteen pounds and was NOT happy about it.
Thay in itself should reflect the disappointment I felt with Tecfidera.
Next came Copaxone, another self-injectable routine. I did give this treatment my best shot (no pun intended) after a year I could no longer find an area o my body not covered in injection site bruising.
After a long talk with my neurologist, attending several pharmaceutical-sponsored meetings and hashing it out with fellow MS Warriors, I agreed to give Gilenya a try. I've been content with it. So far, so good. That doesn't mean G and I will be forever friends, especially with advancements being discovered so fast. Zeposia sounds interesting, but I'm holding out for
Novartis' latest injection, Ofatumumab.
According to Multiple Sclerosis News Today, "The therapy's mechanism of action is thus similar to that of Ocrevus (ocrelizumab) — an approved MS therapy — and rituximab, a blood cancer therapy used off-label in MS. Both also target CD20.
The key difference with Ofatumumab is that it would be a self-administered, once-monthly therapy using an autoinjector pen. The therapy under development is a 20 mg under-the-skin (subcutaneous) injection."
One a month. It's once a month!
READ MORE HERE:
My neurologist is SO excited about this, which of course gets me even more pumped up. If Ofatumumab offers co-pay assistance, this might be an end-all drug for me. It is advertised as a "game-changer".
We'll see in a couple of months (fingers crossed) if the big O (c'mon get your mind out of the gutter!) hits the mark.
Regardless of your personal MS therapy, refuse to settle. Find the one that works for you.
Lisa, the lady with the cane
https://www.amazon.com/Have-Whats-Your-Super-Power/dp/1882658442/ref=sr_1_fkmrnull_1?keywords=i+have+ms.+what%27s+your+superpower&qid=1556457191&s=gateway&sr=8-1-fkmrnull