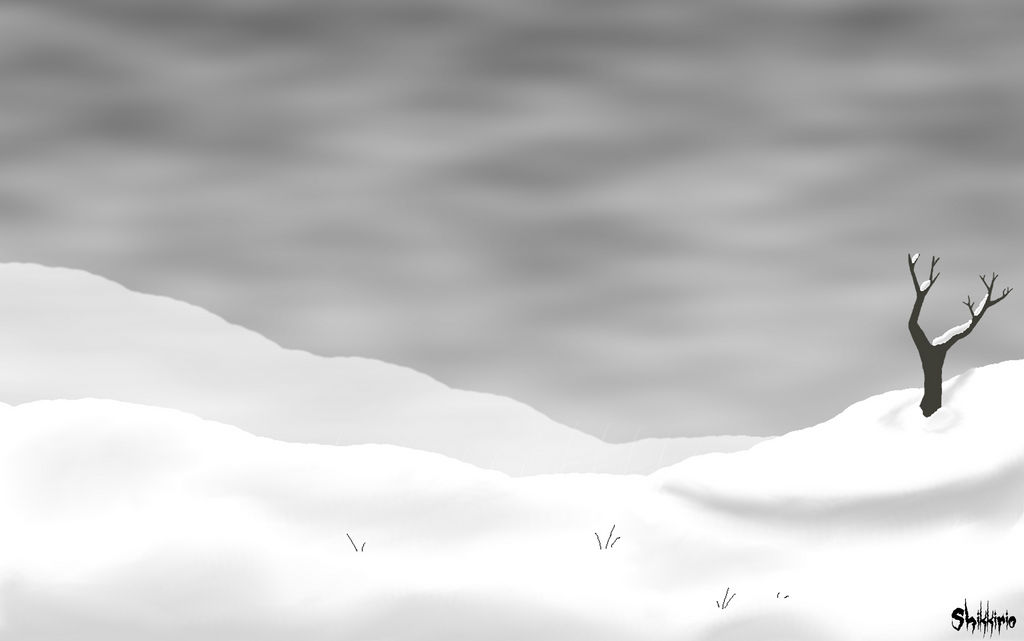 Good morning, from snowy Monongah, West Virginia!
Yep, the snow is finally here and more is on the way. Yippee!
I can just imagine all the snarling gong on out there, but I don't care. I really love being snowed in; probably because that is how I spent most of my teen years. My family lived out in the country far from people. I hated weekends when I was growing up because I knew I wouldn't see any of my friends until Monday in school. When a snow storm visited, its remnants stayed forev-er and we often survived without power (heat) or water due to frozen water pipes.
Looking back now I can still feel the discontent of our situation, but I also smile with the fond memories of us all gathering around the gas oven to get warm and trying to deal cards with frozen fingers to continue whatever game keeping us entertained. Dad, Mom, my two brothers and I wrapped in as many layers of clothing as possible in our mobile home kitchen...that's what I remember most.
Ah...memories...
Well, I no longer live miles from civilization and chances of power outage or frozen pipes are fairly rare, but the thought of snuggling up on my couch with a hot cuppa and my yarn bring a smile to my heart.
So does this article I found last evening. Sorry about the margin thing going on, but it can still be read with a little finagling. Not bragging (oh, yes I am , just a little bit), but I aced this survey.
"Nothing can stop the man with the right mental attitude from achieving his goal; nothing on earth can help the man with the wrong mental attitude." – Thomas Jefferson
Let the that sink in for a second. Everything we do, or don't do, in life depends on our mental attitude. Sure, other circumstances can get in the way, but more or less, we have control over our lives and our thoughts literally become our reality. Being mentally strong is not easy, but luckily, it can be learned with practice and dedication.
"It's hard to be mentally strong, especially when you feel stuck," says Dr. Travis Bradberry, but it all comes down to changing your attitude and your beliefs about life. Some of us have been through so many trials and tribulations that we've had no choice but to become stronger as a result. With that said, we're going to go over some common habits and behaviors of the mentally strong among us.
(Note: Before we get into this article, we in no way are trying to understate or discredit the struggles of those with mental illnesses. We know that a mental disorder is very difficult to manage, so keep this in mind as you read the article.)
Mentally strong people try not to complain about their situation.

Instead, they assess the problems and focus on solutions. They know that dwelling on problems will not make their situation any better; in fact, it usually magnifies the problems until they're blown way out of proportion. Mentally tough people know that the only constant in life is change, so they embrace that. Even if the changes are not necessarily positive ones, they go with the flow and don't resist what life throws at them.
Basically, they change what they can and forget about what they can't. Complaining about what they can't change only creates chaos, and they steer clear of that type of thinking.
Mentally tough people don't blame others for their misfortunes or expect someone else to come and save them. While they might have a support system when things get really tough, they don't just sit around and wait for someone else to fix their life. They take charge and make the necessary changes so that their life feels good from the inside out.
They don't procrastinate on what needs to get done in order for them to find fulfillment in their lives. They take responsibility for themselves and their lives and take action to create the life they desire.
Mentally strong people know that life doesn't come with an instruction manual; they have to write it themselves. With that said, creating a life you love doesn't come easily. You'll face many obstacles, but in doing so, you'll have a deeper appreciation for your life when you overcome them.

They learn to take the good with the bad and don't let life rain on their parade.

Where others see a roadblock, they see a detour.
Anything that doesn't enhance their life must go. Mentally strong people know that creating your best self and your ideal life can only happen when you let go of things that no longer serve your best interests. Whether those bad habits are toxic relationships, drugs or alcohol, eating the wrong foods, or something else, mentally tough people have learned to distance themselves from these temptations. They might indulge every once in a while, but they get right back on track and follow habits that add value to their lives.
This means saying "no" when something doesn't feel right to them. They exert boundaries so that they maintain integrity and don't let others walk all over them. If they can't fit something into their schedule, they have no problem letting someone know that.

They have respect for themselves and don't allow others to treat them like a doormat.

Mentally strong people also don't mind standing alone in life if it means standing up for what they believe in.
Mental toughness doesn't happen overnight, but rather, is the result of habits practiced daily. Mentally strong people simply set boundaries, have respect for themselves, and don't expect others to take the reigns in their life. They know that building a life they love is entirely up to them, so they rely on only themselves to create something out of nothing. This might seem overwhelming to some, but to a mentally strong person, it's an opportunity to test their skills and develop a stronger relationship with themselves.
https://www.powerofpositivity.com/behaviors-someone-mentally-strong/?fbclid=IwAR3GrAcKeFFQaI3A5V85rzOb0azYwqIg4t3hMZz8uw97Zw_g10oKsh73N0s
1. I do not complain...in fact, I rarely talk.
2. I rarely procrastinate. "Life is short, get on with it" is my motto.
3. If it looks cloudy outside, I quickly turn to my plan B. The MonSter is NOT going to rain on my parade.
4. I am struggling with this one a bit. I tend to snack when working on the computer; but I quit smoking, don't drink much at all, and try to jump up and dance every thirty minutes or so.
5. "No" has become my favorite word. I have become very selective about the activities in my life. I realize that, whether I like it or not, my energy must be directed toward fewer areas than ever before.
I am NOT perfect, but I feel like my journey with the MonSter has definitely made me stronger. I try not to dwell on the negatives, although sometimes they do creep up on me. That's just normal, right? I could complain about not being my classroom, but it was my decision to retire early and probably the best decision for everyone involved. MS is such an unpredictable beast. It wasn't fair to my students or my colleagues to be burdened with my issues.
And, yes, it has been difficult: emotionally and financially. I loved my job. Really, really loved it. But all good things must end in order for better things to appear.
And, guess what? A good thing appeared this week and today, before the snow hits, I am going to put that good thing to a much needed use.
On January 9, 2019,
I received my first DISABILITY CHECK!!!!!!
So, I'm off to re-enroll in physical therapy, pay some medical bills, and GET A MANICURE ('cause I deserve a treat, right?).
Have a great weekend, folks, and don't forget to treat yourself. You deserve it.