On Saturday, May 5, 2018, I attended my first ever MS Summit. Held at beautiful Stonewall Jackson Resort, West Virginia, the day's events further invigorated my need to learn more about my disease.
Between the multiple Warriors, speakers, doctors, and pharmaceutical reps in attendance, I came away feeling a bit more positive about the care I receive.
And the vocabulary lesson! Wow!
contractures
bacteroidetes
nutritionists
allodynia
hidtocompatibility
oligoclonal bands
Yep, with these terms I am now an MS specialist. Of course, I first need to know exactly what they all mean; but it is exhilarating to be included in a professional discussion concerning MS.
Let's get to the part that I truly did understand.
2018 WV Multiple Sclerosis Summit Agenda
I. Eric Dunithan (nurse) and Ericka Blackwell (physician's
assistant), both from WVU medicine, addressed how to make the most of a neurological appointment.
The Take-Away:
Making a list of points to discuss with the doctor is a great idea. Always be certain that every symptom and/or change in life style is mentioned. Too much information does not exist. Key points to keep in mind are bowel/bladder issues, visual acuity, spasticity, and any medication concerns.
In summary: This is your time with a medical professional, a dime (ha!) out of your pocket to gain answers, so make the best of it. Ask questions, share concerns, relay gathered information.
II. Dr. Ann Murray practices at WVU Medicine and spoke to us about making the actual diagnosis. The one BIG thing I learned from Dr. Murray is that a spinal tap is NOT the all-in conclusive test to determine the existence of multiple sclerosis. I apologize to any and all individuals misled by my past-ignorance. A diagnosis is based more on the patient's entire medical history to include mysterious physical episodes, MRI pictures, AND a spinal tap. Of course, this makes much more sense in the long run.
Dr. Murray encouraged us to reflect on mysterious physical events during our life times. What caused them? How long did they last? Was there repetition of said event?
So, I did a little study of strange physical symptoms since my teenage years.
High School: fell down the hill and broke all of my candy cane cookies on the way to the bus stop; fingers going numb on multiple occasions; horrible headaches and leg cramps.
College: fingers going numb and being tested for carpal tunnel; forgetting entire weekends (without the aid of alcoholic assistance); leaden legs.
Early teaching: numb fingers; falling flat on the ground for no apparent reason; balance loss.
Prior to diagnosis: right foot dragging behind at the conclusion of morning exercise walks; dizziness/loss of balance during aerobics class; falling without notice or reason; numbing fingers.
Well, there you have it. We were given three reason for implementing an MRI and I believe I covered them all. Headaches, traumatic physical events, and as an evaluation for anxiety will lead a doctor to the MRI.
*headaches
*
physical trauma of recently giving birth
*
emotional anxiety due to said birth as well as unsettled marital status
Looks to me that I checked all the boxes.
THE TAKE-AWAY:
* Vitamin D deficiency is a key factor in the existence of MS. 1000 - 5000 IU is a daily recommendation. I take 3000 IU as a happy medium.
* 1/4 Patients who discontinue DMA therapy experience relapses;
1/3 had disability progression.
* Fourteen (+) of DMA are currently FDA approved
* Bone Marrow transplant is being studied in context with MS therapies
COMMON THOUGHT: Every MS Warrior needs to be "on something".
III. Managing MS Symptoms
Dr. PAUL FERGUSON from Marshall Neurology lead us through an interesting (entertaining) session on managing our MS symptoms.
Staring with some facts, two million individual world-wide are diagnosed with MS, 400,000 in the United States. That equals 8/10,000 people, with women two to three times more likely than their male counter parts. Before you get your panties in a wad, ladies, remember that there is nothing fair about multiple sclerosis. My take on this statistic is that God knows we are the superior gender; therefore, He left Solving this Mystery to us.
According to Dr. Ferguson, an MS "attack" occurs when a new area of the brain , brain stem, or spinal cord is damaged. Not all disease related lesions result in apparent symptoms. Common relapse indicators may be vision issues such as vision loss or double vision; weakness, sensory loss, or vertigo.
Without having the advantage (probably not a good choice of words, but it got your attention, didn't it?) of actually living with MS, it is difficult for any medical professional to fully understand the conditions with which we Warriors live; therefore we need to listen to our own bodies.
My biggest MS concern is bladder/bowel issues and it looks as if I am not in the minority. Fifty plus percent of all MS Warriors suffer from a bladder issue: failure to properly empty the bladder and/or failure to properly store bladder content. There are medications to help these issues as well as exercise routines to assist in controlling these issues.
An even larger percentage of all MS Warriors suffer from fatigue, with an overwhelming 80%. This an every day occurrence and affects all realms of existence for someone afflicted with MS. Ironically enough the best way to combat fatigue is to exercise.
I try my best to move every day, whether it is walking in place, stretching, breaking into some form of dance, several times a day.
THE TAKE AWAY:
Living with multiple sclerosis is a full time job. We need to be as pro-active as possible in out personal treatment of MS. If this means sacrificing an hour of TV in order to suffer through a yoga practice, the Yoga should win every time.
IV. DISEASE MODIFYING THERAPY
Brand
When I was diagnosed in 2001, there was little discussion of DM treatment. I vaguely remember several unfamiliar names being thrown at me,but ultimately gave over my drug of choice to the neurologist. Dr. B.K. Vaught of Vaught Neurological Services gave a thorough time-line of FDA MS approved medications.
Luck of the draw gave me Beta Seron, an every other day inject-able. Injections were the first FDA approved MS meds, introduced to the public in 1993., the first of which was Beta Seron.
In 1995, Copaxone was approved in 20 mg doses, follow in 2014 with the higher dose of 40mg. Glatopa was approved in 2015 followed in 2017 with a high er dosage. In 2016, Zynbryta was introduced to the public but quickly withdrawn for the approval list in 2017.
Oral MS meds began with Gilenya in 2005; Aubagio in 2012, and Tecfidera in 2013.
MS infusions is probably the most effective form of medicinal treatment for the disease. Compared to chemo treatments int eh world of the big C, Tysabri cameon the market in 2006 and is administered once a month. Lemtrada is marketed as the infusion best used for individuals who have had no other medicinal success. In 2016, Ocrevus is the newest drug on the market.
Personally I have subjected myself to Beta Seron, Copaxone, and Tecfidera. My biggest success has been with a non-MS agent called Ampyra. While Ampyra helps with balance and walking gait, it is not a disease modifying drug. After careful consideration and research I believe that I will soon experiment with Aubagio.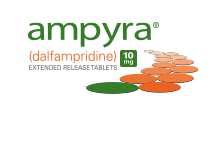 THE TAKE-AWAY:
While eating my own words, I have become convinced that a DMA (disease modifying agent) essential in the treatment of multiple sclerosis. This is not something I wanted to believe, but the advancements in medicine have honed away at any personal resistance. I practice alternative therapy as much as possible but when it comes right down to the grindstone, all the pro-biotics in the world are not going to redeem what I have lost to MS. Therefore, my best defense is to attempt to lessen the occurrence of disease altering lesions with modern medicine and a whole lot of common sense.
V. DR. MELANIE WARD from the Charleston Area Medical Center closed this informative day with a discussion of diet and MS. While there is no steadfast diet, Dr. Ward offered logical advice on nutritional elements that could greatly improve a relationship between Warrior and MonSter.
Things to avoid are sugar, salt, and Western menus that include fat in red meats. Good things to consume are unsaturated fats, olive oil, avocados, nuts, fatty fishes (salmon) and flax seed oils. Giving up gluten is recommended but not mandatory. Everything mentioned in this portion of the information conveyed throughout the day is really the best advice anyone could give herself. The conflict lies in implementing such advice.
The top four enemies to the human body are:
smoking
obesity
exercise
nutrition
Dr. Ward emphasized the importance of regulating these actions, realizing that no action is bad action. It is up to us to make the best of our opportunities to include sacrifice and sometimes unpopular decisions. The ability to be healthy is ultimately up to the individual. We have the power to invest in a better existence. (My words, not Dr. Ward's.)
It was a great day filled with incredible people and extremely helpful information. the biggest TAKE-AWAY of the day, for me, is the comradeship among individuals living with multiple sclerosis. Warriors, caregivers, family members, medical personnel, drug reps are all sincere in their interest in making the MonSter better tolerated until a Mystery is Solved and a cure is at hand.
I look forward to my next MS-related event.
It seems that every MS pharm product is promoted through (free) informational events. Even if the product is not on your list of treatment preferences, I urge you to attend any and all such events that occur near you. The knowledge with which you leave is invaluable.
The next Aubagio event on my calendar is in Pittsburgh on Saturday, May 12.
Check it out at:
https://www.aubagio.com/events?zipcode=26554
Lisa, the Lady with the Cane