Last week I announced my plans to red my way across the country in lieu of actually setting foot on the soil of individual states. Since then I have decided that I am glad I did not actually get behind the wheel of a car, because there is a key element missing in my intention. I did not plan. IN my excitement to share this project I did not think through my journey. The reading teacher in me grabbed on to the alphabetical order of states without realizing that out country is not arranged in ABC fashion. So, as I scrambled to acquire an Alabama title, I did not take into account the logistics of beginning my journey in the awkward location that Alabama provides in a road adventure.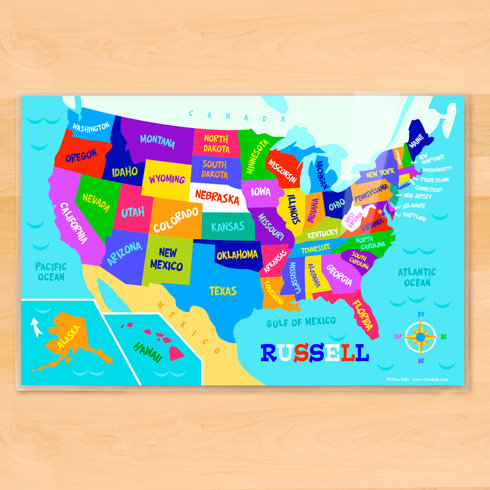 I mean...where do I go from there? My need for order demands that my travels adhere to some type of sense. I suppose I could begin the South, but why not set off from Florida and work my way up and out? I really do not want to back track in my quest to collect all fifty states and not begin a big fan of air travel, I need to limit trips to the airport.
At this point in my ruminations, I realized that I needed a more structured venue for this major endeavor. Because autumn is my favorite season and leaf peaking is in high gear, I elected to start my journey in Maine. Ironically I have never physically been to Maine, so I cannot wait to take to the woods with Louise Dickinson Rich by my side.
Of course, I have already read The Cider House Rules, having gone through amajor John Irving obsession back in the mid-80's. Irving is truly wonderful.
Maine
Fiction
:
Olive Kitteridge
, Elizabeth Strout
A Pulitzer Prize-winning linked collection of stories (or a novel-in-stories, if you prefer) set in the coastal town of Crosby, Maine, anchored by the large and fairly rude personage of Olive Kitteridge. One of those books that takes regular people in a regular place and makes them feel like epic characters in the story of all our lives.
Nonfiction
:
We Took to the Woods
, Louise Dickinson Rich
The very charming reflections of a woman who picks up and, well, takes to the woods—the woods of northern Maine, where supplies are as scarce as neighbors, but grit and humor are stocked in full.
The Famous Option
:
The Cider House Rules
, John Irving
Of course, Stephen King is also fro Maine so Isuppose we can "fudge" a bit and include his works to our travels; but I think I am going to adhere to the suggested readings of the site highlighted in the link above. I think this will allow me to discover some authors otherwise overlooked.
I am SO excited to begin my journey! Lace up your hiking boots and let's begin our travels through the New England states, where we can enjoy the change in fall foliage and the words of those who know all about Maine!
Please, please, share your own findings in the Maine litereary world. I'm listening!
Happy reading,
Lisa