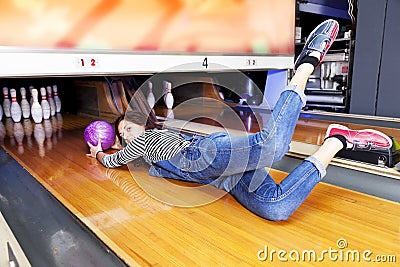 Yesterday I overheard someone say "once a nurse, always a nurse". I totally agree, but must add my own nomenclature to that. "once a teacher always a teacher." And today I am in the teacher mode.
But I promise not overly instruct. Humor me for a moment before looking for my message today. (All good instruction requires a preface.)
Let me introduce you to a reading teacher's stand-by method of instruction. K-W-L will not be unfamiliar to any of you with teacher training, but I really believe that this strategy is an easy fit for anyone wishing to evaluate goals and experiences.
As stated by NEA (National Educator Association):
Description
K-W-L (Ogle, 1986) is an instructional reading strategy that is used to guide students through a text. Students begin by brainstorming everything they Know about a topic. This information is recorded in the K column of a K-W-L chart. Students then generate a list of questions about what they Want to Know about the topic. These questions are listed in the W column of the chart. During or after reading, students answer the questions that are in the W column. This new information that they have Learned is recorded in the L column of the K-W-L chart.
Further information can be found at the link below.
www.readwritethink.org/files/resources/printouts/KWL%20Chart.pdf
Basically this is what you do:
Select a topic you want to research. In the first column, write what you already know about the topic. In the second column, write what you want to know about the topic. After you have completed your research, write what you learned in the third column.
What I Know What I Want to Know What I Learned
Got it? Okay. Enough with the instruction. What I really want to do today is share my own K-W-L for the week.
WHAT I KNOW
I really like spending time with my mother and actually enjoy being her taxi driver to her weekly bowling.
WHAT I WANT TO KNOW
How I can make our time together even more meaningful.
WHAT I HAVE LEARNED THIS WEEK
I have learned that shared experiences are one of the best way to strengthen a relationship. With that said, I turned my weekly chauffeur int something far more meaningful. On Wednesday, I joined my mother's bowling league as a fourth on a rival team.
What I learned instantly is that I SUCK at bowling. After three games, I wanted to hang my head in submission and bed forgiveness from my fellow team mates. They were full of encouragement and urged me to keep working at it. They assured me that I would improve and that they had all, at one time, felt the same. My biggest concern was that they had signed on the biggest handicap known to the national bowling league. Thank goodness they only had to tolerate me until April.
My team is composed of a fellow retired teacher (who is one of the kindest people ever and my son's very own beloved first grade teacher), a close friend of my mother's, and that close friend's sister. They are a God loving group of women and I feel certain that they left the bowling alley Wednesday praying that I might be deployed to a third world country before our next meeting.
As the bowling alley emptied, my mother suggested that I bowl a game on my own and I appreciated her insight on the situation.
So, armed with my awkward feeling alley owned ball, I began a new frame void of spectator appreciation of my form. After my first toss (IS that the appropriate bowling lingo?), I realized two things.
1. I hated the precarious feel of those rented bowling shoes as I inadvertently slid forward while trying to remain upright and not face plant into the gutter with my ball.
2. My thumb was really hurting from all of the unusual exertion placed upon it in the past two hours.
I really cold not do much about the shoes because my street shoes were Ugg inspired snow boots (REALLY cheap) and absolutely would not be allowed on the polished lane wood. But I could do something about the ball.
As a beginner I had initially thought that I should begin with a lighter weight ball and that as long as I could easily release my fingers from the finger holes that the ball was a good fit. Wrong.
I patiently shopped at the display of bowling balls displayed on the back wall of the room until one caught my attention and I nervously "tried it on". It was heavier than the six pound ball I had chosen in the beginning but my thumb (if thumbs could talk) immediately screamed it's approval. It was worth a try. I was no longer "on the clock" and there was only room for improvement in my game.
I approached my lane and already felt more confident. This bright pink bowling ball felt right. Taking one, two, cautious steps and keeping my eyes firmly focused on the hash mark (okay, it is going to take while for me to learn the vocabulary, so for now I will rely upon what I know: football) slightly to the right of center, I took a breath and released the bowl.
It DID NOT even come close to a gutter. It went right where I aimed it.
No, I did not bowl a strike, but I picked up the spare on the next try.
Exhilarated I continued my solo game, hope filling my guilt ridden conscious. I really didn't want to burden my new team mates and really, really wanted to be more of an asset than a liability. I only bowled one gutter ball (as opposed to the multiple cleanings I contributed to the bowling alley custodial staff earlier) by the time my ten frames were completed. As my over all score flashed on teh screen above my head, I heard a thunderous clapping (well, okay, as much noise as five people could make) from behind me.
"Look at that! Look at your score, Lisa! See, you're getting the hang of it!"
I turned to see my team mates, my mother, and the bowling alley proprietor grinning from ear to ear as they supported my high score of 75.
That's when I realized that these gals were sincere when they welcomed me (literally) with open arms and that their encouraging words were real. Looking at my mother's beaming face I knew this was the right decision. If I was going to taxi her around I might as well participate in this part of her world. And, after all, I was part of the retired world that supported activities such as this.
And I also realized that MS was not going to rob me of such simple joys as bowling with my mother.
This was not the only thing I learned this week. My K-W-L chart could really go on for pages, but I will spare you all the details. (Or maybe hold onto them for a future posting?)
I am looking forward to next Wednesday. Mom put my neon pink bowling ball in her locker so that I would not need to search for it next week. And I plan to wear a pair of my own newly laundered Nike's. I do not plan to do any sliding and want my feet firmly planted for my "granny" style of bowling posture. I think I will be okay. Just for assurance maybe I will supply some edible treats for my team mates:)
I plan to do practice with my Wii bowling game this weekend. I would love to break 100 next Wednesday, but I won't hold my breath.
Have a great weekend.
Lisa