A few days ago I posted a picture of me (It really wan't me, but it aptly reflected my experience) bowling. I didn't do very well. I think my overall score might have been 50.
Today is a new day at the bowling alley and my goal is to far exceed that result. Since last Wednesday I have smoked my Wii bowling game. Just last night I scored an overall 164. Of course my son enjoys reminding me that cyber space is not...he, the guy whose social life consists of extraterrestrial fantasy avatars on his computer...
But, he's right. I know that my Wii bowling success is rather fake; but I am learning from mistakes and feeling what earns a success. Today, I will keep my head down, eyes firmly focused on those arrow-like hash marks, while leading off with my right foot and keeping my throwing arm/wrist straight and follow through with my "pitch". I won't be doing any unnecessary sliding (ANY SLIDING is a no-no in MS land) because I will be wearing my own shoes (washed nicely for the event). That means my balance should be better than before.The neon pink ball that I picked out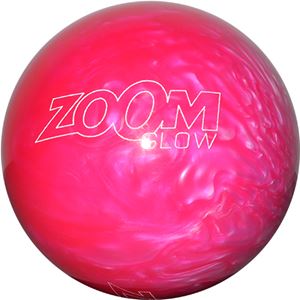 is a much better fit than the original ball I selected for my initial day as a "bowler".
I'm feeling confident...or at least less likely to humiliate and disappoint my team mates. As the our gets closer I am certain that their decision to include me is providing negative emotions. The again, that is a totally narcissistic thought on my part. Who am I to think that my existence is even important enough to intrude on their day. I guess it's just that innate need for approval. I don't want to let them down.
I think...no, I KNOW...my best recourse is to heed my own advice and let God handle it.
Have a glorious day!!!!!
Lisa