Yes, I realize tht I am guilty hof plagiarism. I am, after all, a retired English teacher. Plagiarism is a BIG thing in my circle.
But, this issue requires something more than an opportunity hto cick on a link. Not that I have anyting against "links." They are very helpful; but I also am a strong believer in saving time. Thus, my crime of plagiarism.
Your comments (on the aricle, not my crime) are apopreciated.
Devin Garlit- If there is one question that those with a chronic illness like multiple sclerosis hear a lot, it's "How are you feeling?" or some variation of it. It may seem like something so simple, so common, but it's something that stirs up mixed emotions for someone like me. At times, it can be an extremely positive measure, that I'm very thankful for. However, other times, it can leave me feeling a little down depending on the circumstances. Regardless of how it makes you feel, it's a question you are going to encounter often and it's good to be prepared to... READ MORE
ADVERTISEMENT

MS in America 2016
LEARN MORE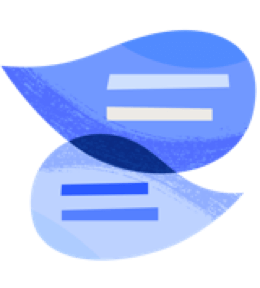 Talk about it

Visit the MultipleSclerosis.net forums.
LEARN MORE
Laura Kolaczkowski- I've been talking to a person investigating the 'construction' of a standalone wellness center intended to serve people with neurological disorders, especially people like me with multiple sclerosis. A point I make over and over to the point I am sure he is tired of hearing is before they do anything, they should actually talk to the people who are expected to use it. You can build the most spectacular setting for wellness, but if the program doesn't resonate with the people who are expected to show up there, it will likely be a failure. So what would a center... READ MORE

Editorial Team- What is Giving Tuesday? #GivingTuesday is a global day of giving fueled by the power of social media and collaboration. Celebrated on the Tuesday following Thanksgiving (in the U.S.) and the widely recognized shopping events Black Friday and Cyber Monday, #GivingTuesday kicks off the charitable season, when many focus on their holiday and end-of-year giving. Health Union's role in supporting #GivingTuesday In the spirit of giving, MultipleSclerosis.net's parent company, Health Union, is asking you to tell us where to donate! On Tuesday, November 29th, MultipleSclerosis.net will post a #GivingTuesday video on Facebook. Anyone who shares the Facebook post will be... READ MORE

Kim Dolce- I approach managing multiple sclerosis in the same way I approach writing in that I instinctively lean towards my strengths. Hindsight is one of my best, as is learning all about something of which I know nothing and then teasing out the subject as though I invented it. Mine is a searching, integrating internal process equipped with a reliable editor. That said, procrastination and intellectual laziness are up there, too. I know my limitations and can therefore wholeheartedly embrace humility once I get around to it. Writers walk a fine line between self-aggrandizement and self-loathing. So, too, people with MS. Decisiveness is a strength that has always taken a... READ MORE

Kim Dolce- How embarrassing. While I was feeding pop cans into the return depository at the grocery store the other day, a woman suddenly planted herself in front of me and said "Hi, how are you?" in a very familiar manner. I didn't know her from Adam. "Fine thanks, and you?" I said, trying to act cordial while I racked my brain to remember where I'd seen her. But she wasn't fooled. "I'm Patty, Ann's daughter," she reminded me, looking a bit uncomfortable. I can't say I blamed her. The same thing happened to me once, only the recipient wasn't friendly and... READ MORE