Boy, oh boy...doesn't that say it all?
Even though this list represents valid issues, I managed to go camping this weekend; take my medication; nurse a sick headache; and enjoy the company of sincere friends;...even though the MonSter hung out with me.
Let's dissect the points listed above and figure out how to overcome them.
1) I try not to think about countless painful procedures but they unfortunately exist. Here we go:
spinal tap
relearning how to walk and talk
multiple MRI's
blood tests
2) My Beta Seron experience wasn't so bad once I got into a routine, but over time (eleven years) the injection sites were so numerous that my skin was distorted road map. Tecfidera SUCKED, I lost 11 pounds in two weeks, could not keep anything down and spent my life int he bathroom, either on the floor or over the toilet. Copaxone wasn't too bad but I itched constantly and injection sites hurt. Clothing items with a waste band were impossible to wear. My skin was ultra sensitive. Ampyra is working very well as long as I do not miss a dose; which has happened twice.
3) Number three is a touch one to address. I'm not certain if I have actually lost friends or if so-called friends didn't exist in the first place. I do know that a lot of social interaction requires me to contact them and that is not really fair. MS has made me realize where my sincere relationships exist and I am grateful for that.
4) There are things I can no longer do that were once important to me, but I have found ways around the obstacles that MS throws my way. I love(d) to take long walks...3-5 miles several times a week. That is NOT possible now, but I can go to the gym and ride a stationary bike if I really need to. No, it is not the same, but it is an option. Swimming was always my sport of choice and I was good at it. Now being immersed in a pool of water, even the most shallow areas, freaks me out. I don't know why exactly. I just know that I have absolutely NO control and all of my life guarding skills fly out the window when I am in a swimming pool. And there is the issue of needing to go to the bathroom constantly that alienates me from my long-ago chlorine addiction. So I practice yoga instead. I rarely attend WVU football games any more due to the heat, the crowd, the long walk to my seat, and the need to be near a bathroom. I may not be in the thick of things at my Alma mater, but I rationalize that I now have the best seat. Smack dab in front of my own TV which is close to my own bathroom and snack-filled kitchen. Of course, it is a rather lonely event, since my posse is at the stadium; but I have learned to enjoy my cheering at home. I can knit, work puzzles, fold clothes, pay bills, or brush my cat while I watch.
5) I really did love my career, but I will not admit that I was forced out of the work field due to MS. MS played a large role in my decision to opt for early retirement and I think I made the right move albeit an expensive one. I really didn't plan well for retirement, but I also didn't plan to have MS, so I just have to live with it. If hosting a chronic disease has done nothing else for me, it has made me rather fearless. I no longer worry about the consequences of expensive med bills or loans. I pay what I can and own the responsibility, but I really do not have much for bill collectors to hold over my head. If they want to bleed that turnip, more power to them. I pay what I can, when I can.
6) Although MS may have limited my physical interaction with my son, we still enjoyed (and still do) time together. He has grown up the MonSter in the house, but he also know that we are Warriors. He did the typical boy things when he was younger: played baseball, went fishing/camping, flew kites, learned how to shoot a bow, rode a bike...But, guess what? He really doesn't enjoy that kind of thing. He has his own unique interests and he shares them with me.
7) Being judged will never go away so I just live with it the best I can. There really isn't much I can do to change the limited minds of the jury except continue to offer education on the subject. Those with closed minds are bit worth my time. I'm not rude. I just have no reason to be around them. Sure, the judgement hurts, but dwelling on it is senseless. Accept help offered and do not view it as a pity offering. Some folks just need to feel supportive that way. Turn the other cheek when verbally attacked by strangers. They "know not what they say". If you of the mind to do so, forgive others for their ignorance and go on with your life.
So, yeah, you are in control of your reaction to public opinion and judgement. It is difficult to understand anyone's personal pain without first taking a step in their moccasins. and that is NOT something we wish for others.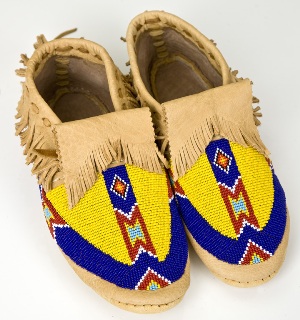 If judgement is their way of life, they are not capable of being a Warrior. Our strengths outweigh any weakness we are told we exhibit.
So, let's get out there and enjoy the last week of April feeling more confident in our role as MS Warriors. We are strong. We bow to no one.
Lisa